UX Development for Gig-Based Startup
"Adding mobile platform capabilities is a complex and daunting task, but with the right solutions and management team on the job, it can be a painless and enjoyable process. That's what the teams and Matcha Design provide for their clients."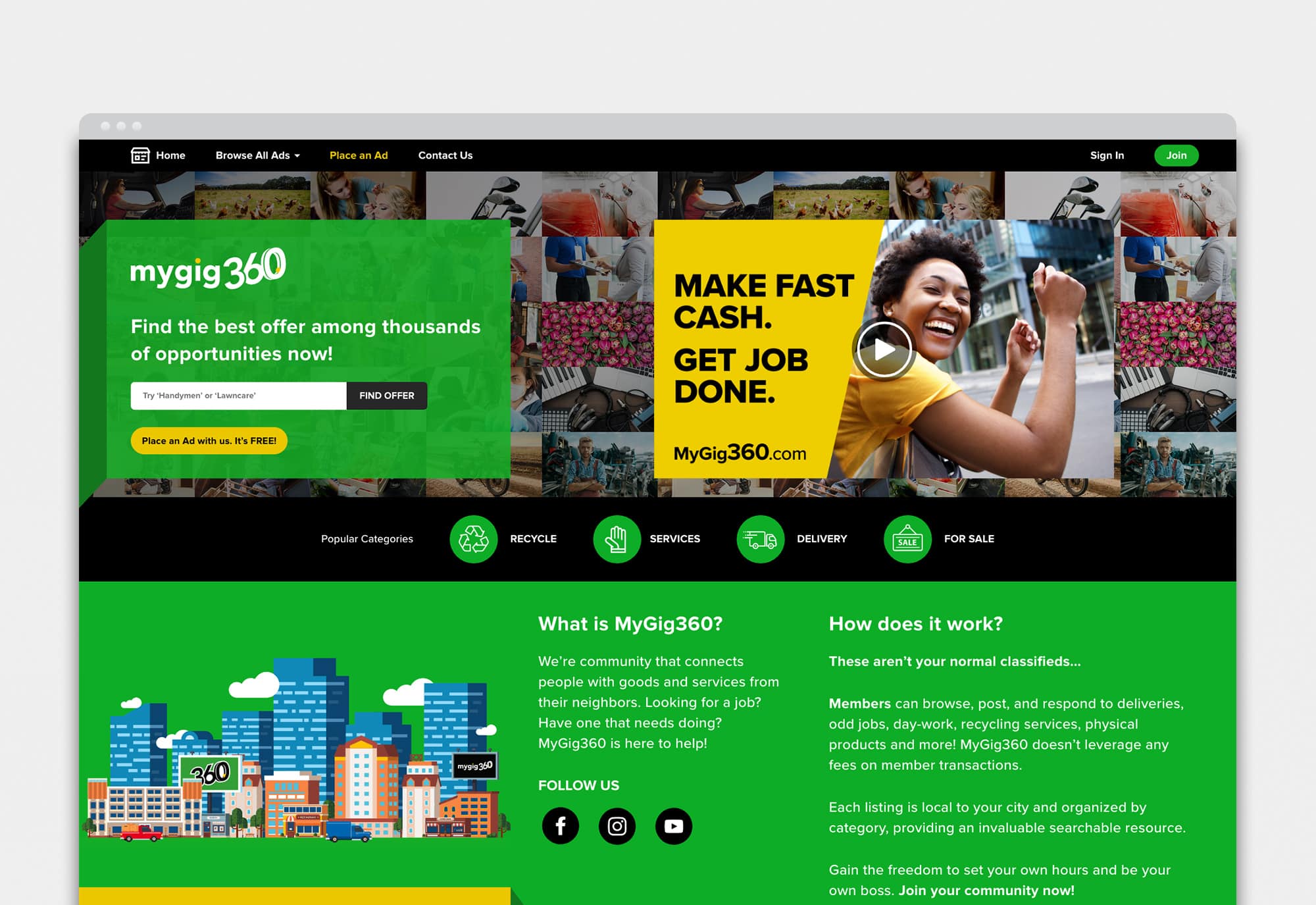 MyGig 360 Receives a UX Mobile Platform for Their Business Customers to Interact
On this project, our creative team had to work with other partners to create a mobile platform for MyGig 360's business using UX design and coding. Our team used our prior branding knowledge from past MyGig 360 projects to help establish a platform that contained highly engaging copywriting and marketing materials. However, we kept customer experience and easy use at the forefront of the design. In the UX design, we established the main page, an interactive map, ads listing and searches, reviews, a message system, and watchlist capabilities for customers to use. We wanted an all-encompassing layout suitable for anyone, whether they were looking to buy or sell.
Our project development and management produced a mobile design that:
Allowed great user flexibility
Produced a clean and attractive look
Contained intuitive coding with an easy-to-use system for all technological-leveled users
Utilized easy-to-understand navigation for quick user results in locating what they needed.
Our work on this product met customer expectations on content, interface, budget, timeline, and appeal. In addition, we continue to provide follow-up service to ensure an excellent and long-running product.
"We saw our ideas go from theoretical to tangible excellence. The customer experience for our mobile platform is insanely engaging and user-friendly. Matcha gave us a great product to use every day and kept us from breaking the bank. Great all around!"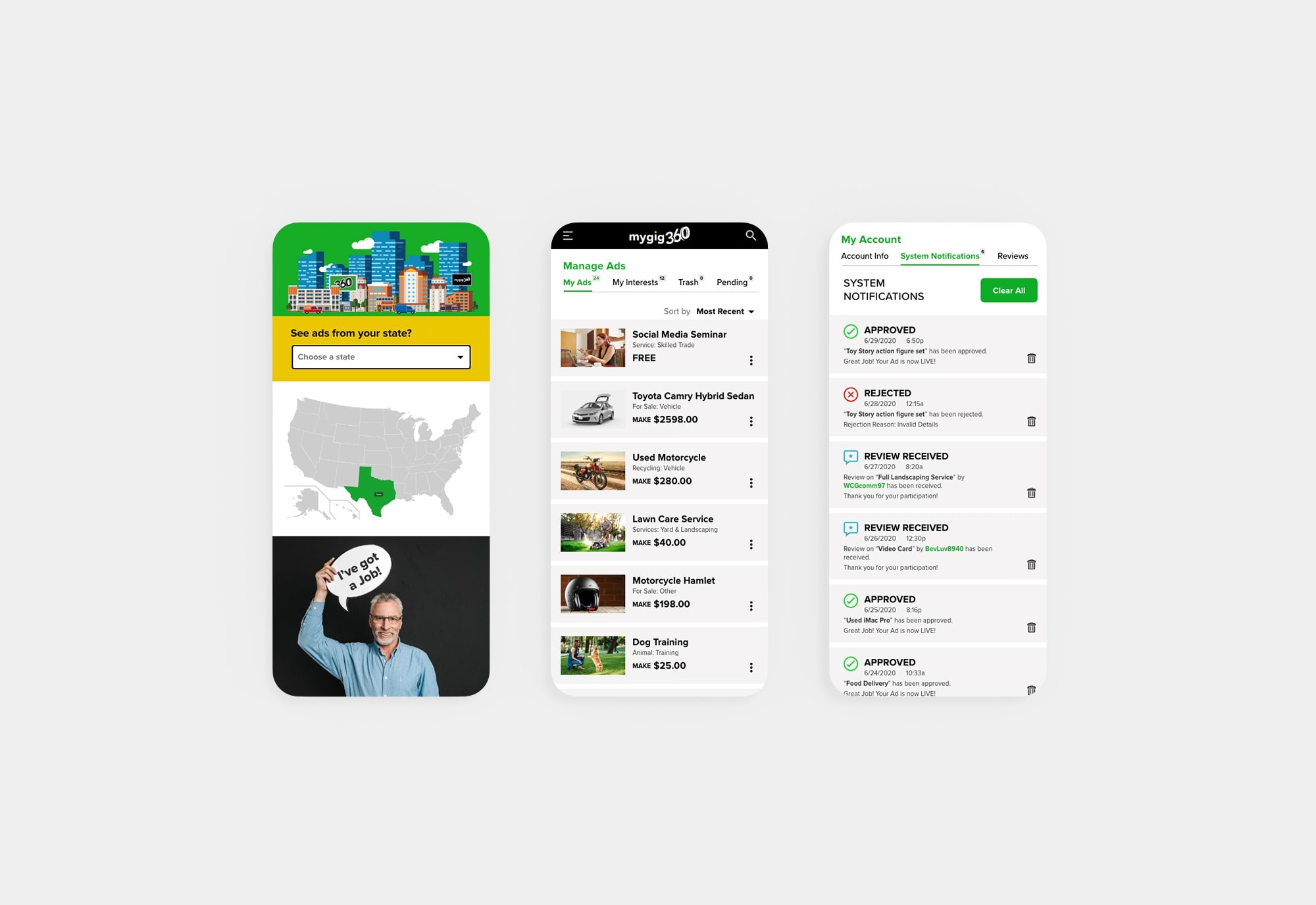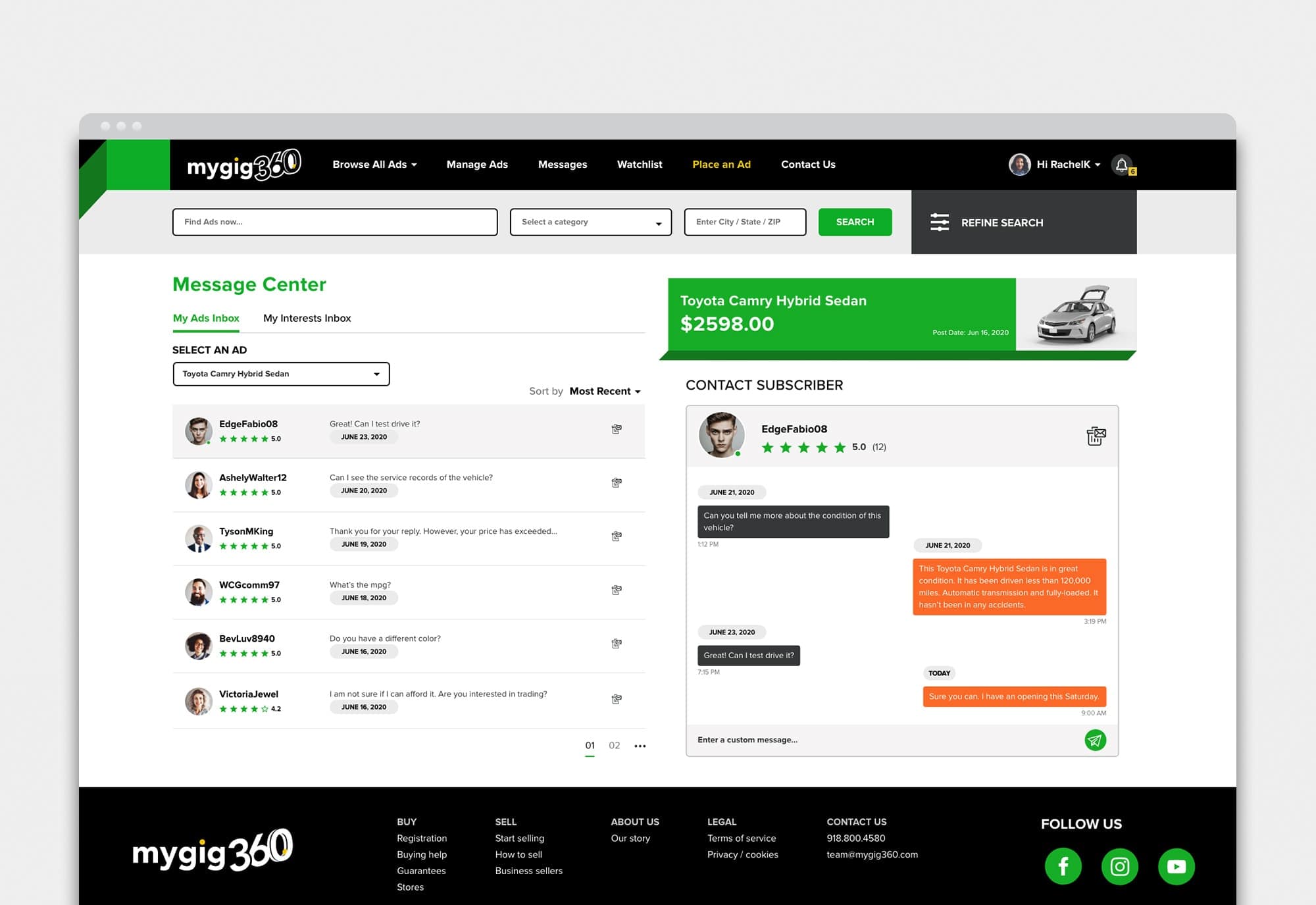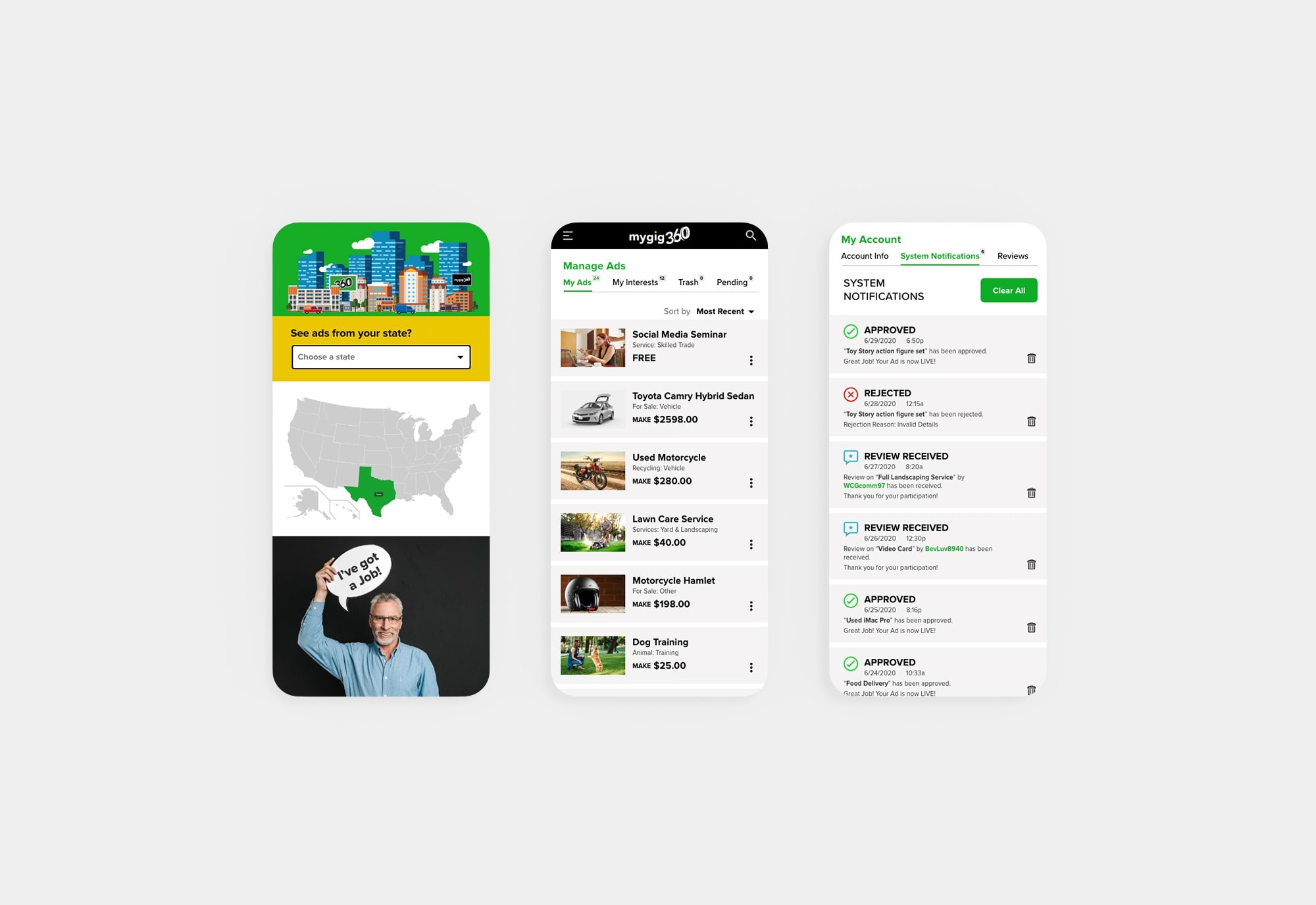 With UX design, there are common challenges that our creative must face, but each project has its own unique challenges as well. The common challenges are communication between us, the client, and the client's IT or Development firm on the project. Communication is of the utmost importance to ensure a successful design for the mobile integration of the website or platform. We need a user-friendly design and interface that operates seamlessly on multiple platforms if not all of them. Additionally, time and budget constraints always factor into the project because programing with UX and the many complex layers it has can get expensive really fast.
Another challenge is testing and discovery of glitches with the design. Most projects go through an Alpha and Beta testing phase to discover any problems a user can face. However, you don't always find or predict every problem, which is why updates and testing phases increase your project's timeline and costs.
This project had the unique challenge of creating an interactive map on the home page where you can search ads by state. In addition, we needed to maintain and grow the client's brand during this process while programming the updated interface of their website for all their customers. Remember, this site has a database of services and products that customers need to filter through effortlessly as possible, while our client, MyGig 360, needed easy upkeep.
For the common challenges facing UX design, our creative team communicated early and often with the IT and development firms on the project. We shared solutions, research, and information from the client's branding and vision for this project. Good project management by our creative team was crucial for maintaining communication throughout and keeping the project within the time and budget constraints. We identified ways to maximize the product that minimized the costs and didn't add more time to the project. We carried this process we established through A/B testing as well, resulting in a successful UX design for MyGig 360's online platform.
The unique items for this project required our creative team to manage the complex logistics well and find a balance of how much content we should place on this new platform, making things feasible and comfortable for users. To continue growing the company's marketing, we utilized the space we had on the home page for a short promotional video in the hero area of the layout. In addition, our team provided copywriting for the site to get great customer engagement and experience. Overall, our streamlined look, with the interactive map and copywriting, accomplished a user-friendly and great marketing format for the UX design that turned a Craiglist-type site into something extremely useful, informative, and engaging to help MyGig 360 stand out among its competitors.